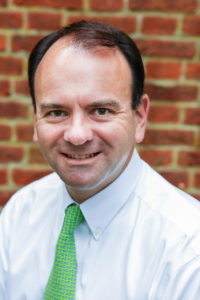 Welcome!
For each one of us, the story of our educational journey starts in elementary school. How we think of ourselves as learners, what we like, and what inspires and challenges us begin to take shape in these early years. It is this time that is the most important in helping to create a lifelong learner – a student who enjoys school and the learning process, who learns about themselves and is challenged to be their own best. The school community should be one that recognizes this important time in childhood and is designed to help children thrive in these pivotal years.
Friends School Mullica Hill is that school. As a school based on Quaker values celebrating the spirit and light within each individual, we acknowledge that our school is made up of individual student learners. Focusing specifically on Early Childhood, Elementary and Middle School, we create the community that is needed to develop and support that love of learning that blossoms in each child. Small class sizes create intimate learning experiences for students. An academic curriculum that is both rigorous and challenging is easily adapted to stretch and meet individual student needs. A committed and caring faculty is the backbone of our community – teachers share their passion for learning in a way that reaches each student in their care. And with a campus full of outdoor space and a rich infusion of nature, the daily lives of our students are balanced, allowing time needed to explore their creative side and refresh.
This approach to education works. Our students emerge from Middle School as confident learners, academically successful with a sense of compassion and empathy developed and nurtured through their years here.
Take a moment to explore our website to learn more about us. Delve into our curriculum and academic programs, discover our commitment to community service and read testimonies from our alumni, who've gone on to thrive in a variety of educational settings in high school, college and beyond.
Of course, a website is only part of the picture. We invite you to visit Friends School Mullica Hill. Take a tour to experience our classrooms in action. Visit the campus and feel the energy. See how a great educational foundation begins.
In Friendship,

Matthew Bradley
Head of School