Friends School Mullica Hill is a small school with big opportunities. One of the greatest learning opportunities we offer our students is the chance at daily hands-on learning. Whether it is completing a science lab experiment, dissecting a pumpkin to count its seeds (after predicting how many you might find!) or learning to play the violin, our students are active learners. Engaging our students in the curriculum through hands-on experiences and experiments allows the education process to come alive!

Field Trips
Field trips are a wonderful enrichment to our curriculum that provides exceptional learning and social experiences for our students. They give students the opportunity for hands-on learning in a variety of settings. Trips also strengthen our mission (service, stewardship, arts, etc.) through cross-curricular exposure to varied venues.
EXAMPLES OF RECENT FIELD TRIPS
Middle School Trips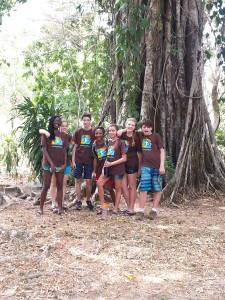 The entire Middle School travels each year to one of the major nearby cities: New York, Washington D.C., or Baltimore. We rotate these trips so that each Middle School student has an opportunity to visit each of the cities at least once during their time in Middle School. It is especially important that students visit the U.N. as a complement to our Middle School social studies curriculum which includes an annual model UN Day. In 2012 we were also excited to use our trip to New York to delve deeper into our One School, One Book theme, which was the Harlem Renaissance. In 2015, our 8th graders traveled to Costa Rica, immersing themselves in the culture, food, biodiversity and language of this magnificent island nation.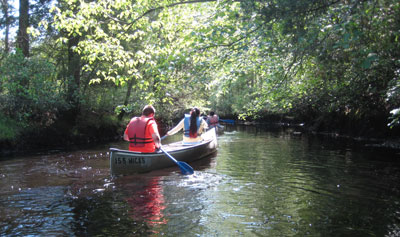 Other annual Middle School trips to Camp Onas, PEEC, and Wallops Island complement our curriculum as well. All bring both science content and the social/character development portions of our school-wide program to life.
Camp Onas located in Ottsville, PA. –
Environmental education, team and individual challenges, camp skills, and recreational activities are included. Middle school teachers also get to know the new middle schoolers in an atmosphere away from the school campus. This is a trip our 6th graders look forward to every Fall.
PEEC (Pocono Environmental Education Center) –
Woodland and wetland ecosystem study occurs in the beautiful Delaware Water Gap located in the Poconos in Pennsylvania. This is a trip our 7th graders look forward to every Fall.
Wallops Island Marine Biology Center –
Visiting this hands-on marine biology and coastal ecology student center located near Chincoteaque, Virginia, is a favorite 8th grade trip every Fall.
Early Childhood and Lower School Trips
Our Early Childhood and Lower School students have the chance to explore the world around them by taking field trips, too!
Here is a sampling of recent trips our students took:
Pre-K – Pumpkin Picking
K –  TD Bank Center to see Junie B. Jones
1st  – Rowan Planetarium
2nd – Lancaster County as part of study of the Amish, U of Penn Museum of Archaeology (Egyptian exhibit)
3rd –  Pennsbury Manor (William Penn's house – colonial study), Mullica Hill Historical Society
4th – AJ Meerwald New Jersey Historical Tall Ship, Shop Rite (nutritional study)
5th – Pine Barrens (hiking and canoeing), Gettysburg National Park (Civil War study)