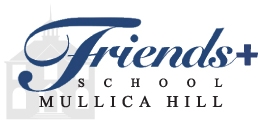 Friends Plus
Friends School Mullica Hill offers a number of activities designed to enrich students' after-school lives and expose them to many new and exciting experiences.  Led by experts in the field, Friends Plus offers a different stimulating activity each day ranging from fencing to sign language.  Some of our activities include but are not limited to:
Fencing
Sign Language
Tennis
Yoga
Dance
Chess
Machines & Technology
… and More!
Activities are always changing and some do come back due to popular demand.  Generally running in 6 week blocks after school from 3:15-4:15 pm, Friends Plus is a fun alternative for aftercare.   The learning does not end when the school day ends!