HERE ARE 5 REASONS WHY YOU SHOULD CONSIDER FSMH…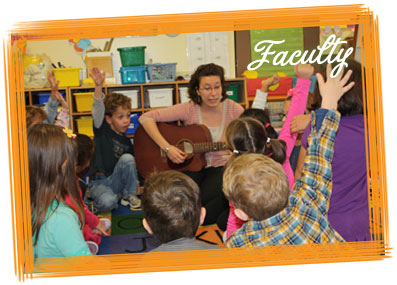 OUR CURRICULUM IS BUTTONED-UP.
OUR FACULTY IS NOT.
At Friends School Mullica Hill, we offer a top-notch education. Our curriculum is rigorous, challenging and timely. We have Smart Boards, iPads, computer and science labs, and all those things you'd expect. But more importantly, we have amazing faculty. They make magic happen!
Described as knowledgeable, passionate and innovative, our teachers engage students so that learning occurs in the classroom and beyond. Hands-on learning opportunities occur daily; multi-dimensional projects are the norm; and truly differentiated learning takes place. Simply put, our teachers are outstanding.
KINDNESS IS ENCOURAGED.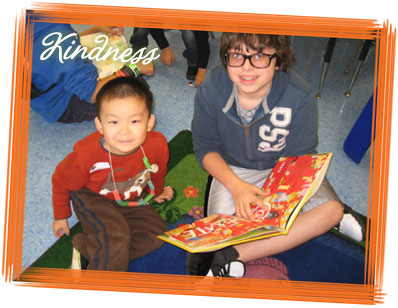 Imagine a school environment where kids hold the doors for each other…where children are instructed to look each other in the eye when they are speaking and being spoken to…where older children look out for younger children…where being "different" is respected.
Friends School Mullica Hill is a Quaker school. What does that mean? A Quaker believes there is that of God in each of us. The idea is to look for that goodness in each other. And when we look for that goodness, we find it! The core Quaker values are peace, simplicity, integrity, community, equality and service. When you create a school with those core values as the cornerstone, good things happen.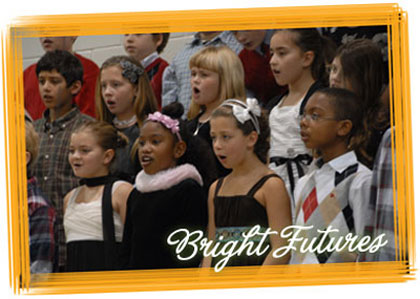 BRIGHT FUTURES BEGIN HERE.
Our alumni tell the story of what it means to have a Friends School Mullica Hill education as one's foundation. Our alumni have done amazing things. Have they gone on to impressive Ivy League universities? Absolutely. They've also done uber-cool things beyond the classroom. We count opera singers, pop singers, teachers, entrepreneurs, missionaries, authors, engineers, CEOs and more among our alumni. From the first day of Pre-K, our students are encouraged to be their own best. They are taught to follow their own dreams.
SMALL CLASS SIZES RESULT IN HUGE OPPORTUNITIES.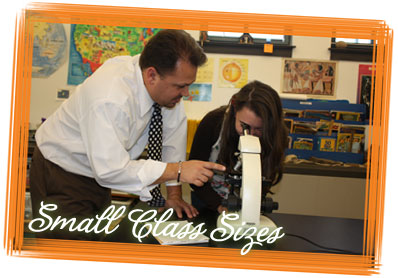 Class sizes at FSMH are small. With a very low teacher/student ratio, our teachers are able to cater to their classes. Our teachers can tailor their lessons to the students they have, taking into consideration the personality and learning style of each student. Hands-on learning happens on a daily basis; it is the norm, not the exception. Mock UN meetings, Egyptian museums and camping trips are exciting learning opportunities that our students look forward to each year. Every student has the chance to participate in the classroom and beyond. Clubs, sports, and fine and performing arts are available to all; students have the opportunity to explore a host of interests.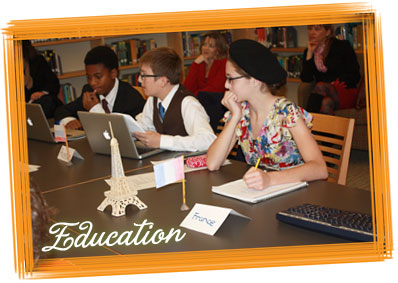 A FRIENDS SCHOOL MULLICA HILL EDUCATION IS INVALUABLE.
There is a tuition cost associated with a Friends School Mullica Hill education, yet we believe that this education is a priceless commodity. When parents tour our campus, they are amazed at all that FSMH has to offer. Students who visit the school immediately "click" with the environment. Once a family sets foot on our campus, they are aware that Friends School Mullica Hill is a special place.
Our Director of Admissions works very closely with prospective families to guide them through the admissions process from both an academic and a financial standpoint. Many families qualify for need-based financial aid; all interested families are encouraged to apply.
ACCREDITATIONS/MEMBERSHIPS
Accreditations
National Association of Independent Schools (NAIS)
New Jersey Association of Independent Schools (NJAIS)
Middle States Association of Colleges and Schools (MSACS)
Memberships
National Association of Independent Schools (NAIS)
New Jersey Association of Independent Schools (NJAIS)
Middle States Association of Colleges and Schools (MSACS)
Friends Council of Education (FCE)
Independent School Management (ISM)
Educational Records Bureau (ERB)
Philadelphia Area Independent School Business Officers Association (PAISBOA)
Gloucester County Chamber of Commerce (GCCC)