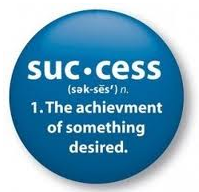 In case you haven't heard, our Annual Fund giving this past school year EXCEEDED the goal of $78,000, achieving donations of approximately $84,000. These donations represent gifts of all sizes, ranging from a student donation of $3 (the student raised her contribution selling snails) to a major donation of $10,000 received in honor of one of our Board members. It was a tremendous outpouring of support from parents, Board members, alumni, grandparents, employees, the Quaker community and committed friends of the school. A successful Annual Fund campaign speaks volumes about support for our school – and it is clear that there are many supporters of Friends School Mullica Hill!
Many people wonder why we need an Annual Fund at all, as we are a tuition charging school. Friends School is like other private, independent schools in that way – and our tuition only covers approximately 90% of our operating budget. The other 10% is provided through fundraising, including the Annual Fund. Since the Annual Fund contributions enhance our operating budget, these funds truly benefit every student every day at Friends School. A few of the projects that the Annual Fund supported include:
– professional development workshops attended by our teachers, allowing them to bring best practices into the classrooms
– athletic programs that encourage all interested students to play
– enrichment programs engaging students' minds even further
– activities that reinforce Quaker values in the classroom and throughout the school community
– providing even more robust access to technology in classrooms and throughout the campus for students and faculty
– recruitment of exceptional teachers and staff
– financial assistance broadening the school community
– communication tools to share information with parents and the larger community… among many other aspects of our daily operations.
Thank you to everyone who supported the Annual Fund this year. Your gift did reach our students in so many ways.