by Teacher Peter Manzelmann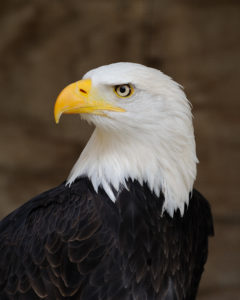 The Wilderness Effect – I have spoken about this before. Being outside, feeling the wind or the warm sun on your face, watching the sun set over the DE Bay, or taking a quiet walk through the woods or in your local park can be so invigorating and healthy. Yesterday Mr. and Mrs. Manzelmann went to the Cape May Zoo and then to Wildwood for a bike ride all along the boardwalk from Crest to N. Wildwood! That was it! No, we weren't at a National Park. We were exploring and being outside on a mild, winter Saturday in South Jersey. However, we experienced the "wilderness effect". The result was noticeable. Instead of being cooped up inside, getting blurry vision from our screens, there was a sense of being relaxed, calm, and satisfied from our adventure – a walk through a wonderful zoo and a bike ride at the beach. It works – try it sometime with your kids. They will benefit greatly from these explorations outside!
The 2018 Eagle Fest – Last year, we attended our first Eagle Fest after having it being recommended to us for years. It was a blast. I wrote about it last year. The 2018 Cumberland County Winter Eagle Festival will be held on Saturday, Feb. 3 from 8 a.m. to 4 p.m. (See this attached flyer about the event.) It all begins at the Mauricetown Firehall. (Mauricetown is south of Millville. Blast down Rte. 55 and take a right at the Wawa at the end of Rte. 55 where 47 and 347 split. 35 minute drive!) This is a wonderful nature event for the entire family. There will be speakers (Pete Dunne – renowned bird watcher / Clay Sutton – renowned naturalist in Cape May), exhibitors, local fare refreshments and food, and live raptors to view up close. Also, there will be five staffed viewing spots for folks to view eagles, their nests and other raptors that winter in South Jersey. Last year, my wife and I spotted 42 bald eagles the day after Eagle Fest in this same region. This is a wonderful event and perfect for the family! See you there!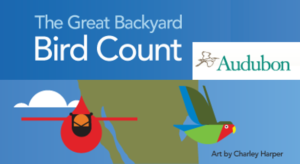 The 21st Annual Great Backyard Bird Count – This is another great event for the whole family. Be part of an important citizen science project and watch birds in your own backyard. Very simply, on the weekend of February 16-19, you can view birds in your backyard, estimate the number of individuals of each species, and then log them into the website. This is so important because the climate is changing and bird behaviors are changing. I wrote about and participated in this event last year (as did a few other families). The website is gbbc.birdcount.org and click on "How to Participate". You create an account and then log in the birds. Very simple and takes very little time. The best thing is that you are watching and scanning your birdfeeders or backyard as a family. Surprises are always around the corner! Enjoy and let me know what you see!