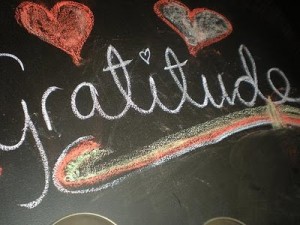 At today's Lower School Meeting for Worship, the query was on the topic of gratitude. Who are we grateful for and why? Second graders led the way with thoughts on specific teachers they are grateful for. Here a few of the teachers mentioned:
"Teacher Rhonda because she's funny and awesome."
"Teacher Glenn because he's a great science teacher."
"Teacher Sophie because she's such a good Spanish teacher."
"Teacher Peter because he always asks me how I'm doing with my guitar."
"Teacher Meggie because she has a beautiful voice and always teaches us."
"Teacher Sandy for all of her help."
"Teacher Jim because he helps the school in lots of ways. For instance, Teacher Jim sets up the chairs for the spring and winter plays."
During MFW, other students from all of the grades stood up and shared that they were grateful for their parents and all that they give them: sending them to FSMH, music lessons, vacations and more.
So, what are we grateful for on such a beautiful day? Don't just think it … say it out loud! There's nothing like a shot of gratitude in our attitudes!