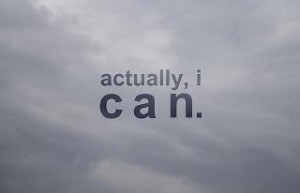 When encouraged and nurtured, creativity and innovation in children can be limitless.  Imagine the difference in helping a child to see problems not as obstacles but rather as puzzles to explore and dissect.  Helping students to use their own creativity to solve problems helps to gain confidence in their own abilities and instincts, and can lead to solutions not previously considered, due to their creativity.
This TED Talk by Kiran Bir Sethi shares her project in India working with students to contagiously spread the concept of "I can" among children.  Through this work, she encouraged students to take one week to identify one problem to solve, and in the end, impacted lives throughout the country.  Students addressed topics ranging from loneliness to adult literacy and potholes in their streets.  The work was in fact, contagious throughout India.
http://www.ted.com/talks/kiran_bir_sethi_teaches_kids_to_take_charge.html
Empowering children to believe "they can" make a difference in their classroom, their family, their community – the larger world – is an essential piece of education.