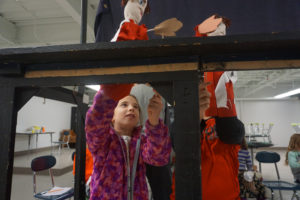 For the last few weeks, Dr. Neff's Incredible Puppet Company has been visiting Teacher Deb's 3rd Grade class as artists-in-residence. They've been teaching students the wonderful art of puppetry working towards a school-wide performance of "Colonial America: The Story of Jonas Cattell and Ann Whitall." The 3rd Graders created their own puppets, built a set, developed a script and learned about lighting and stage performance. On March 16th, all their hard work paid off as they put on an amazing performance for the community.
Reflecting on their experience in front of the school, the students talked about how many diverse things they learned: history, art and public speaking. They were impressed with what they could accomplish and the many things they could learn from art of puppetry.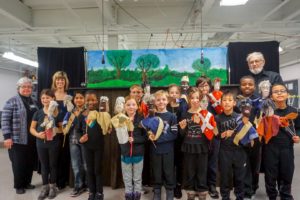 If you're interested in seeing their performance for the school, check out the video below.