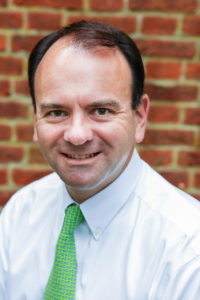 Friends School Mullica Hill's Board of Trustees has announced that Matthew Bradley has been appointed the next Head of School. After an exhaustive search, which included applicants from overseas, the Board's search committee recommended Bradley for the position.
"While all the candidates offered strengths and opportunities for the school, Matt emerged as the resounding choice not only because of his impressive credentials, but more importantly because of his resonance with the school's values and history and his vision for the school's future," said William Carrigan, clerk of the Board of Trustees.
Most of Bradley's nearly thirty years of educational leadership experience has been in Quaker education, including his most recent position as the Interim Head of School at Friends School Mullica Hill since the fall. "I am a firm believer in the unique value that only a small Friends school provides, and my appreciation and affection for Friends School Mullica Hill in particular have grown even stronger while serving as Interim Head of School.  I am honored and excited to lead this school community in the coming years," said Bradley.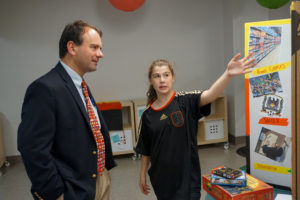 Matthew Bradley received a Bachelor of Arts degree from the University of Notre Dame and a Master of Arts in Curriculum and Teaching from Teachers College, Columbia University.  He previously served as the Head of School of West Chester Friends School in West Chester, PA and East Woods School in Oyster Bay, NY.
Friends School Mullica Hill will celebrate its 50th anniversary in 2019 and Bradley is looking to the future. "Friends School has a rich history as a leading independent school in South Jersey, and our alumni go on not only to be successful academically but also to make a real difference in the world.  I look forward to leading the school in building on these strengths as we look toward our next half century," said Bradley.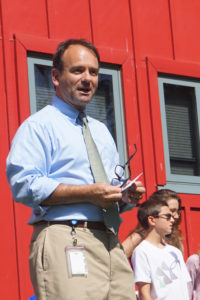 "The Board of Trustees is confident that Matt will propel the school into its 50th anniversary and beyond," said Carrigan. "He has ambitious plans to make our great school even better, a community of academic excellence coupled with spiritual and ethical growth."
Matthew Bradley is the ninth Head of School and succeeds Beth Reaves. He lives in Glen Mills, PA with his wife Melinda Wenner Bradley and their three children. Melinda is the newly appointed Youth Engagement Coordinator of Philadelphia Yearly Meeting of the Religious Society of Friends. Their family attends West Chester Friends Meeting.
The Friends School Mullica Hill Board of Trustees search committee included William Carrigan, John Bond and Chris Kimberly.