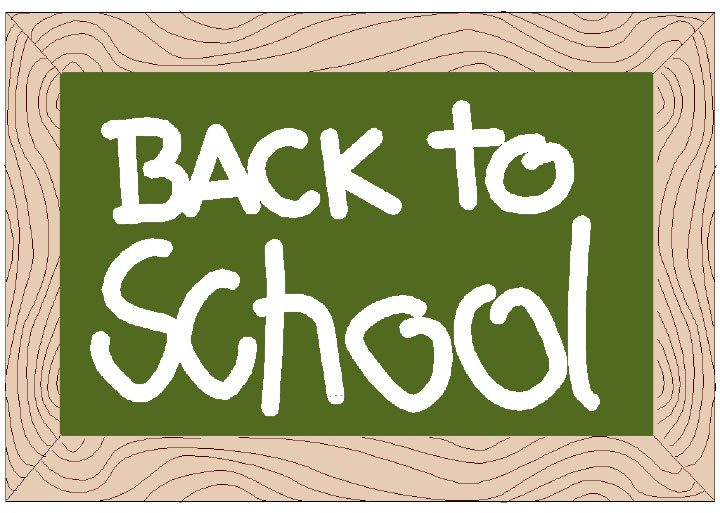 By Beth Reaves
I hope you are enjoying your summer and looking forward to a new year at Friends School! I'd like to share exciting news and updates about our upcoming school year.
Staff News & Notes
As mentioned at the end of the school year, there were a few open positions at FSMH, which we've now filled. As a result, we have new staff members to introduce to the FSMH community.
T. Bonnie Randolph has joined FSMH as our Pre-K II teacher. T. Bonnie is actually rejoining FSMH, as she is an alumni of the school! T. Bonnie holds a B.S. in Psychology from University of Oregon and a M.S. Ed. in Early Childhood Education from Arcadia University. Most recently T. Bonnie was a Lower School Teaching Fellow at Westtown School, where she worked with Kindergarten students, coached girls' soccer and was a Dorm parent. She is excited to be back at FSMH, and we are thrilled to have her here. T. Bonnie will work collaboratively with T. Nancy in the Pre-K program and T. Ruthie as our Kindergarten teacher, to ensure success for our older Pre-K students.
T. Meggie Morganelli has joined FSMH as our full time Pre-K – 8th grade Music Teacher. T. Meggie brings to FSMH a lifelong passion for music and a breadth in music teaching experience. She holds a Bachelor of Music degree in Music Education from Westminster Choir College of Rider University and she also holds her Kodaly certification. T. Meggie's prior teaching experiences were in Marlton middle and elementary public schools. She is looking forward to being at FSMH and growing our music program to include a strong vocal/choral emphasis. More information on the music program enhancements follows.
T. David Dickerman has joined FSMH as our Ancillary Program Director, with responsibility for the management of our Before/After School Program, Summer Camp and Fine and Performing Arts private music lesson program. T. David brings a great deal of enthusiasm and is uniquely qualified for this position. T. David holds a B.A. in Psychology from Syracuse University and a M.S. Ed in General Childhood Education from Bank Street College of Education and has experience as a teacher, literacy tutor, camp program leader and marketing/public relations associate in the film industry. T. David will work with our wonderful staff in each program to expand and enhance our offerings to our students.
T. Karen Ballinghoff has increased her responsibility at FSMH and will now serve as our Transportation Coordinator, in addition to serving as one of our Bus Route drivers. T. Karen has been part of the FSMH community for the past 7 years and we appreciate her taking on this additional responsibility. Please extend a warm welcome to the newest members of our FSMH community and stop by to say hello when you return in the Fall.In other school community news, we'd like to offer congratulations to T. Megan Naphy and her husband Dave on the birth of their twin sons. Aaron William and Austin Daniel were born on Sunday, July 22nd. Both boys weighed more than 4 and ½ lbs each and were both 18 in. All are doing well!
Finally, regretfully we are saying good-bye to several FSMH employees this summer, due to restructuring in our staffing. Sandy Christinzie in our Business Office, Robert Murch in our Transportation Department, and Julie-Ann Green and Gina Mancillas from Fine and Performing Arts, will be wrapping up their responsibilities at Friends School. We wish them all well as they begin new chapters of their lives, and we thank them for their dedication to FSMH during their tenure.
Academic News & Notes
Thinking ahead to our students' school year, this year at FSMH is shaping up to be one again focused on bringing a strong academic and whole child experience. Some of the specific areas of focus this year include:
Teaching with Technology. We are excited to launch our 1:1 iPad program with our Middle Schoolers this year. The iPad is increasingly becoming an exciting tool for classroom teachers as a way to bring additional resources into the classroom and identify alternatives for delivering information to students. Each of our Middle School teachers has identified ways to use the iPad to enhance their own delivery of curriculum to students. Since each teacher's style and subject material is unique, the iPad will be used differently in each class. Some teachers are also developing their own content which can be delivered through the iPad. While it is important to remember that the iPad is just a tool – it is an exciting tool for both teachers and students and provides additional flexibility in differentiating instruction to students, providing access to a wide range of apps available to reinforce skills and additional, personalized content from teachers. Middle School families will find out more information at the iPad information orientation nights on August 23 and 29.
Our Teaching with Technology program is not just about the iPads for Middle Schoolers! With a wide range and breadth of technology available throughout FSMH, including Smartboards in classrooms, a mobile iPad lab, laptop labs, iPods, Quick Pads and two PC labs, our teachers are continuing to increase their knowledge of how to best use these tools. This year T. Kathy Saia will serve in a full-time Technology Director role and will help teachers to identify best practices, additional resources and creative ideas for meeting students' learning needs with technology.
Language Arts. We will continue to focus on building our students' skills in the Language Arts area with the continued use of our Making Meaning and Becoming a Writer curriculums in the Elementary program, and additional focus on writing with T. Brian in the Middle School. Our teachers will be spending additional planning time together between grades as a way to ensure consistent delivery of curriculum across grades and our Language Arts Committee will focus this year on identifying methods to further develop and stretch our students' reading comprehension skills – ensuring each student is challenged. We will also expand students' access to information and knowledge by enhancing the use of tools and resources available in our library/media center.
Math. Math is one specific instructional area where the use of technology has already given our teachers alternative methods of assessing students and delivering curriculum. This year we are looking forward to exploring additional creative instructional methods, including testing the idea of flipped classroom instruction – where traditional homework is replaced by teaching instruction and classroom time is spent with students individually reinforcing key skills. Students in the elementary grades will now also use the online, interactive IXL math program for homework, providing additional reinforcement and support in building basic math skills. For our most advanced math students in Middle School, several independent and alternative course studies are being evaluated this year – as a way to meet their advanced math needs.
Social Studies. Our One School One Book selection this year is Earth Care, a collection of international folktales focusing on global sustainability and our relationship with the Earth. We will use this book to guide our school community, as partner classrooms will together study regions of the world to understand how different cultures value and sustain their portion of the world. We look forward to increasing our own students' knowledge of what it means to be a global citizen and hope to identify school-specific and environmentally friendly projects that we can undertake together.
Music. As mentioned earlier, T. Meggie is looking forward to bringing a strong choral and vocal focus to our music program. Violin will continue to be taught in 1st and 2nd grades, as a way to introduce these students to this instrument and also enhance brain development through their strengthening of fine motor skills. Focusing our violin instruction on just these two grades will allow these students to borrow their instruments to practice at home, creating a much deeper introduction to instrumental music. While 3rd graders will no longer have violin instruction, they will begin recorder instruction and focus more on music literacy and nurturing creativity and expression through music. 4th and 5th graders will continue to focus on creative musical expression and will also participate as part of a newly formed combined grade choral group. The Middle School students will continue to participate in the Middle School chorus, but will also now have opportunities to join in music-based clubs and flex-time specials throughout the year (such as a guitar club).
Science. T. Glenn is excited to be moving into the Lower School science lab and looks forward to further exploring science education with our elementary students. T. Glenn will continue the work done by T. Rhonda in developing a strong science curriculum that is both hands-on and experiential for students while also helping to develop the skills needed to read and understand complex concepts. Through expanded use of technological tools and expansion of text materials, T. Glenn will work collaboratively with T. Jason, ensuring students are well prepared for Middle School and beyond.
Art. Each year T. Diane ensures that time spent in art class introduces students to new mediums and art perspectives, while also enhancing students' understanding of areas they may be covering in their classrooms. This integrated approach to studying aspects of curriculum enriches a student's overall learning and provides additional experiential opportunities for knowledge. This year T. Diane will apply that same approach by extending art exploration to our students' study of Quakerism, working with students throughout the year exploring Quakerism through the lens of art.
Physical Education. We are excited that T. Shaner's leadership and successful fundraising efforts allowed the school to purchase a complete low ropes course as part of the Adventure Learning program. This approach to physical education focuses more on cooperative team building, critical thinking and individual participation of students, as a way to be physically active and mentally stimulated. Students will spend time on our Adventure Learning course throughout the school year – beginning with Middle School students in the Fall, progressing to younger students as we gain experience in navigating the course with students.
Spanish. T. Nicole and T. Sophie will continue to work with each other to strengthen our students' overall exposure to Spanish language and culture. In the Middle School, T. Nicole will be using apps available through the iPad to provide classroom reinforcements and expand the learning experience.
As you can see, there is so much to share and in many ways this is just the tip of the iceburg. Thank you for patiently reading to the end! While this presents a top level view of the school year, you will be receiving specific information from your child's teacher later this month that will further describe plans for this year. Please feel free to email me (breaves@friendsmh.org) or T. Patti Sanderson (psanderson@friendsmh.org) with any questions.