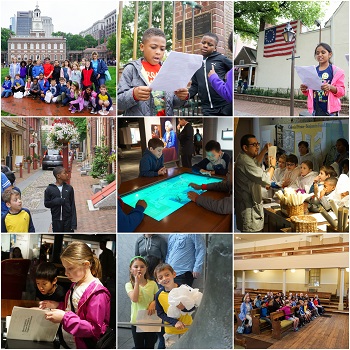 The iconic Dr. Seuss Book, Oh, the Places You'll Go ends with the following:
Congratulations!
Today is your day.
You're off to Great Places!
You're off and away!
This well-describes the journey students at Friends School Mullica Hill experience. At a time when field trips are considered "unnecessary expenses" and axed from budgets, we have embraced learning outside the classroom as integral to a complete education. Recently our students have been their own tour guides in historic Philadelphia, had the History Department Chairman of Rowan University give them a personal tour of Gettysburg, combed the beach of Corson's Inlet on a scientific expedition, toured New York City and so much more. This year our 8th Graders headed off to Costa Rica and right now are off on an overnight wilderness canoe trip.
There are so many exciting things that students get to experience once they're "off and away" on their journey at Friends School Mullica Hill!