Bass Daniel Glaud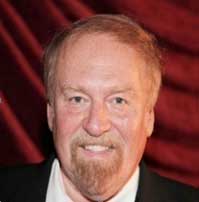 el has portrayed over fifty leading bass roles from the operatic repertoire in which he is singled out again and again for his impressive, ringing bass voice and intense character portrayals. Music critics have praised his "sonorous bass", "commanding stage presence" and "musical integrity". He has appeared as a soloist with many opera companies and regional orchestras in the U.S. including The Atlantic Coast Opera Festival, The Jackson Symphony (MI), The Bay-Atlantic Symphony(NJ), Elysium Opera, The Opera Company of Philadelphia (plan artist/cover), State Repertory Opera of New Jersey, Pennsylvania Lyric Opera Theater, Masterworks Chorus and Orchestra of New Jersey, The Philadelphia Symphony Orchestra, Pacific Northwest Wagner Festival (WA), Opera Seabrook, Opera Northeast, Amato Opera, The Wagner Project, Amici Opera, Lancaster Opera, Harrisburg Symphony, Ambler Symphony, Lansdowne Symphony, South Jersey Chorus and Orchestra, Olney Symphony, Chestnut Hill Orchestra and The Orchestra Society of Philadelphia.
Operatic roles that he has performed include Zaccaria in Nabucco, Don Silva in Ernani, Sparafucile in Rigoletto, Ramfis in Äida, Mephistophèles in Faust, Padre Guardiano in La Forza del Destino, Don Basilio in Il Barbiere di Siviglia, Rocco in Fidelio, Raimondo in Lucia di Lammermoor, Hunding in Die Walküre, Banco in Macbeth, Capulet in Romeo et Juliètte, Rev. Olin Blitch in Susannah, Ariodate in Xerxes, Colline in La Bohème, The Grand Inquisitor in Don Carlo, Commendatore in Don Giovanni, Sarastro in Die Zauberflöte, Osmin in Die Entführung aus dem Serail, Fafner in Siegfried, Ferrando in Il Trovatore, Lodovico in Otello, Kaspar in Der Frieschütz and Wotan in Die Walküre and Das Rheingold.
As an orchestral bass soloist he has performed Bach's St. Matthew Passion, b minor Mass, Magnificat, St. John Passion and Christmas Oratorio; Handel's Messiah, Judas Maccabeus, St. John Passion; Beethoven's Symphony #9 and Choral Fantasy; Haydn's Lord Nelson Mass, The Creation and The Seasons; Mozart's Requiem, Coronation Mass and Mozart's transcription of Handel's Messiah; Dvorak's Stabat Mater; Vaughn-Williams' Serenade to Music; Rossini's Stabat Mater and the premiers of Andrea Clearfield's Nes Gadol Hayah Sham and Samuel Adler's Ever Since Babylon.